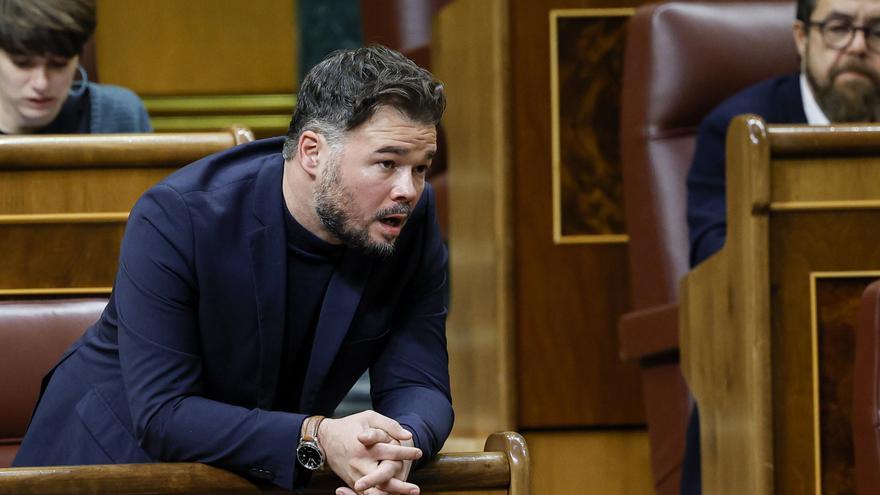 The lesser-known side of the political class is often revealed "Mediator". On the program on Tuesday, November 22, viewers were able to find out what the soundtrack is for MPs thanks to a report by him Thai villas. It was one of the most commented on posts Gabriel Ruffianwhich revealed what mythical theme could be the anthem of Spain.
After a laSexta journalist asked him about the first record he bought, an ERC spokesperson had a clear answer: "Camaron's Flamenco Selection and the Demo That Started from Estupa." In addition, he also revealed his favorite song of the group consisting of brothers David and Jose Muñoz: "Mythic, the national anthem. Spain's national anthem is La raja de tu skirt."
Related news
During the report, Ruffian talked about the style of music he played at home when he was young: "Rock music of the time and above all a protest song". "I still listen to some songs," admitted the politician, who also listened to Joan Manuel Serrat and Joaquín Sabina.
But in addition to this, he also declared himself an unconditional follower of the first editions of "Operación Triunfo". "When I was growing up, I tried to put stuff out of 'OT 1' and 'OT 2'. I was panicking""Bisbal, without a doubt. He's a miracle of sound," admitted Ruffian, who at the time was a clear favorite.